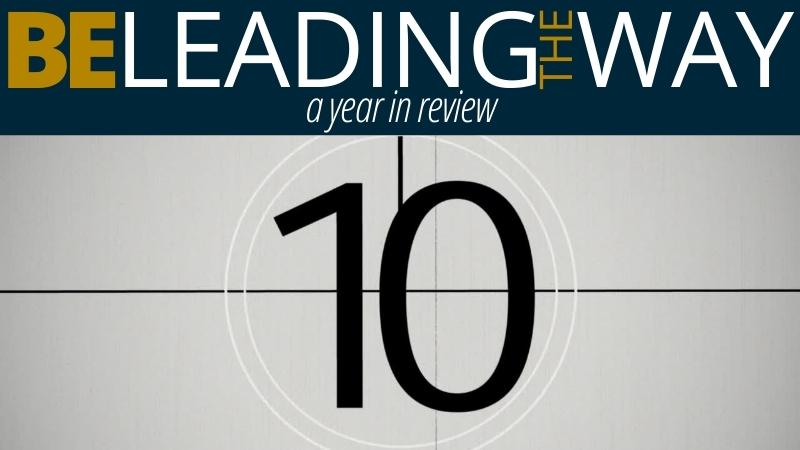 Our firm has the same New Year's resolution every year, to provide services that enhance the well-being of our team members, our clients, and the communities where we live and serve.
Looking back on 2021, we are overwhelmed by the number of awards earned by our firm and our team members. The team members who have won these awards demonstrate the core values of Brown Edwards; quality, integrity, professionalism, enthusiasm, and innovation. We are proud to share their accomplishments with you as we showcase each of them below.
Quality

Megan Meador - Director, Bristol, VA
Tri-Cities Business Journal 40 under 40 (2022 class)
Megan has more than 15 years of experience in both public accounting and the private sector with both public and private companies. She primarily focuses on A&A within the sectors of energy, mining, and manufacturing. She also has performed various consulting engagements for new entities, including opening balance sheet compilations for newly acquired and formed companies. In addition, she has become a personal and professional mentor to many of our staff. She is now a Director in our Firm and works across all twelve of our offices in our audit and assurance practice.

Zach Webber – Director, Richmond, VA
Virginia Society of CPAs, Top 5 under 35 nominee
Zach is a Director based in the Richmond office and has ten years of auditing, assurance, and business consulting experience serving a variety of industries, including construction and real estate, manufacturing, distribution and not-for-profits. Zach has expertise working with closely-held businesses with revenues up to $1 billion to assist with short and long term planning as well as financial statement compliance. He also has assisted several clients with mergers and acquisitions, including financial due diligence and purchase price allocation accounting.
Integrity

Melissa Price – Partner, Charleston, WV
WV Society of CPAs, Public Service Award
Melissa exhibits integrity through her commitment to her community. She holds positions as treasurer and board member for the Children's Therapy clinic, treasurer for the Charleston Vandalia Rotary Club, past treasurer of the West Teays Elementary PTO, member of Junior Achievement and her membership in the Marshall University Division of Accountancy and Legal Environment Advisory Board. In addition, she is also a member of the American Institute of CPAs, the West Virginia Society of CPAs, where she serves on the Recruiting and Opportunity project group, and the Charleston Chapter of the West Virginia Society of CPAs.


Will Clark - Director, Kingsport, TN
Tri-Cities Business Journal 40 under 40 (2022 class)
William has over ten years of experience providing a wide variety of accounting, attestation, and tax and consulting services to a diverse client base. His experience spans numerous industries including real estate, construction, healthcare, professional services, and automobile and equipment dealerships. He is an active member of Bridwell Heights Presbyterian Church, where he also serves as a Deacon.
Professionalism

Jason Hartman – CEO, Roanoke, VA
Virginia Business, Virginia 500 Power List
As CEO, Jason displays his professionalism on a daily basis. He is responsible for executing and promoting the overall strategic plan, growth, and direction for the Firm, as well as overseeing the day-to-day administration and financial management. Outside of the Firm, he serves as a board member and audit committee chair of Feeding Southwest Virginia and is a past board member and treasurer of the Civitan Club of Roanoke.

Jessica Hewitt – Director, Newport News, VA
Virginia Society of CPAs, Top 5 under 35 nominee
Jessica is passionate about her profession and over the years, has presented at many internal Brown Edwards training to educate her co-workers on changing tax laws. She joined the firm in 2011 and has worked in a variety of areas including corporations, partnerships, and fiduciary tax issues. She is well versed in multi-state income taxation and serves on the firm's multi-state tax team.
Enthusiasm


Billy Robinson – Partner, Construction Practice Leader, Kingsport, TN
Construction Financial Management Association (CFMA), 40 under 40
Billy has found one of his passions to be connecting with his construction clients on a personal level, as he wants to help them grow and be successful in their local markets. This in turn leads to the creation of jobs and growth in the construction industry which has always been Billy's goal for his clients. It is this level of enthusiasm that has led to the BE construction practice being listed as a top 50 construction firm since 2019.

Megan Argenbright - Office Managing Partner, Harrisonburg, VA
Shenandoah Valley 10 under 40
Megan is a natural leader and her enthusiasm has led her to participate in programs such as the Harrisonburg-Rockingham Chamber of Commerce's Community Leadership Program and Harrisonburg-Rockingham Chamber of Commerce's BOLD program. Megan has also served as a board member and committee member of the Explore More Discovery Museum since 2014. Megan's commitment to BE, the Harrisonburg office, and her clients, granted her the promotion to office managing partner in 2021.
Innovation

Emily Signorelli – Director, Charleston, WV
Generation Next 40 under 40
Emily is the most passionate when talking to young people about a career in public accounting. Her tireless efforts to educate accounting students on the advantages and benefits of a career in public accounting set an example, not only at our firm, but throughout our entire profession. Emily travels the state sharing a message of opportunity, innovation, and enthusiasm while leading the recruiting efforts for Brown Edwards' Charleston office. Within the firm, she is a mentor, coach, and advocate for programs that have improved our recruiting, onboarding, and training of new associates.
Needless to say, we are very proud of the team members who have been individually recognized throughout the year. However, the team members behind the scenes play an enormous role in helping our Firm to be the best solution provider in our geographic regions. This year, the hard work and dedication of everyone at BE from Partners to Interns to Administrative team members have helped our Firm to be regionally and nationally recognized as a top firm.
National Firm Awards
Accounting Today - Top 100 firms
Regional Firm Awards
Roanoker – Top CPA Firm (Platinum)
Lynchburg Business – Best of Business – Best Accounting Firm
In early November, we made another addition to our Firm with the acquisition of Richmond firm, Mitchell Wiggins. With the combined forces of Brown Edwards and Mitchell Wiggins, we expect to see even more great things in 2022. We are excited to see everyone in the new year (hopefully in person) and discover what 2022 has to offer. Happy New Year.
Watch our year in review slideshow for highlights from this year.