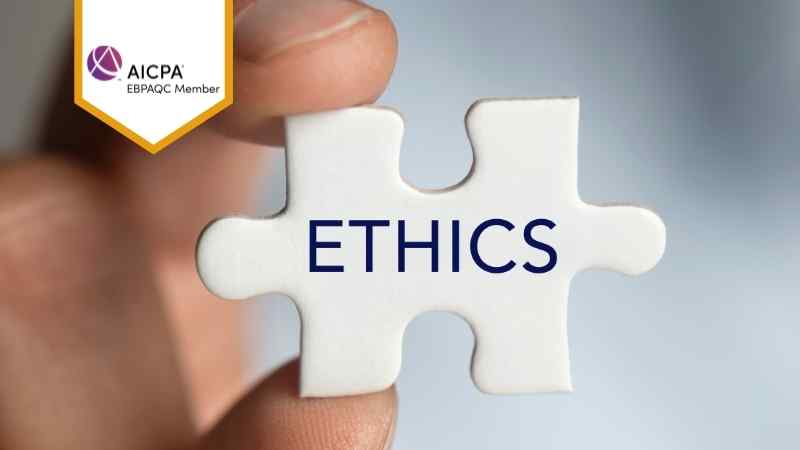 Noncompliance with Laws and Regulations (NOCLAR) Ethical Prompts
Let's hear it for NOCLAR
Noncompliance with laws and regulations (NOCLAR) is on the agendas of several standards-setting bodies these days, both in the United States and internationally. The AICPA Professional Ethics Executive Committee (PEEC) and Auditing Standards Board (ASB) are no exception and both executive bodies have exposure drafts out right now on this important topic.
Comments are due June 30 for both exposure drafts, so you still have time to send your thoughts on the proposals.
PEEC's proposal includes new NOCLAR interpretations for members in business and members in public practice and amends several other ethics interpretations.
The ASB's proposal narrowly amends AU-C section 210 in AICPA Professional Standards to require an auditor, once management approves it, to inquire about suspected fraud and matters involving NOCLAR. Each proposal has questions to guide the input PEEC and the ASB are looking for and the AICPA would love to hear your thoughts on this important topic.
Have you read the latest new ethics guidance?
PEEC issued a revised "Records Requests" interpretation (ET sec. 1.400.200) and the revisions will be effective July 31, 2021. The revisions clarify which records need to be provided, who needs to receive them and in what format.
There's also a new "Staff Augmentation Arrangements" interpretation (ET sec. 1.275.007) and associated revised interpretations, which will all be effective November 30, 2021. This guidance covers ethical considerations for loaning staff to an attest client. It's an important topic in the current environment.
Learn while you're on the go
Ethically Speaking, the podcast of the AICPA Professional Ethics Division, is designed to:
bring you up-to-date information on ethics matters relevant to your practice,

keep you aware of the activities of the AICPA Professional Ethics Division, and

offer ongoing ethics education.
If you haven't had a chance to check it out, now is a good time. In addition to member enrichment topics and our ongoing series that gives highlights of PEEC's quarterly meetings, we have some exciting new series coming up!
Back to basics – A limited series for both members in business and members in public practice that will cover the foundations of professional ethics. Look for this series sometime in the second half of 2021.

What's hot on the hotline? – An ongoing series that surveys trends in calls to the ethics division hotline. Look for the first episode in this series in mid-May — records requests and nonattest services are on the agenda.
You can find and subscribe to Ethically Speaking on iTunes, Google Podcasts, or wherever you listen to podcasts. Just search for "Ethically Speaking" and look for the jolly citrus logo.